New Life University was started in 2008 in response to the many requests for trained "Branches" style counselors from across the country. Branches Counseling Center has become an icon for Christ-centered mental health and spiritual counseling. To propagate that model New Life University is dedicated to training, equipping, and empowering ministry professionals in the area of counseling and life coaching.
The staff and faculty at NLU are largely working professionals, counselors and life coaches who are gifted as teachers. They bring many years of experience with a plethora of education and training. Most of the instruction is online or distance learning, but that does not take away the opportunity for students to interact personally with the faculty and staff. Consistent email and phone connections are a regular part of the programs at NLU and a part of the course are offered in a classroom setting. Most of those are done in a weekend, seminar fashion.
New Life University is not yet recognized as an accredited institution, however through strategic alliances with a number of colleges and universities and as a Certified Academic Institution with the National Christian Counselors Association we are able to offer certification in several areas and confer degrees for pastoral counseling.
---
Faculty and Staff
DR. MIKE COURTNEY, PRESIDENT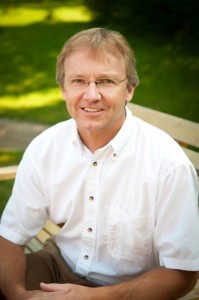 EMAIL: mike@branchesrecoverycenter.com
Ph.D., Clinical Christian Counseling; MA, New Testament Theology; Licensed Clinical Pastoral Counselor
Mike Courtney is an author, speaker and Life Coach. He has 25 years experience in Pastoral Counseling to families, individuals and couples. He is also a husband and father who lives out his own recovery one day at a time. As director of the recovery center, Mike takes a personal interest in each client, each group and each recovery meeting. Mike is the author of Failure And How I Achieved It: a journey from addiction to hope. He and his wife Doris speak across the country on the intimacy that comes from brokenness.
DR. MARLENA BUTLER, DIRECTOR AND DEAN OF STUDENTS
EMAIL: DeanNewLifeU@gmail.com
NCCA Licensed Clinical Pastoral Counselor-Advanced Certified; Licensed Clinical Christian Therapist; Certified Grief Recovery Specialist®
Marlena specializes in individual counseling for adults and leads grief recovery groups at Branches. She helps clients as they navigate through anxious thoughts, stress, relationship struggles, depressed mood, life transitions, anger and shame. When not working with NLU students or seeing clients at Branches, Marlena ministers to adults nationally and internationally as the service provider for a nonprofit discipling ministry.
---
Counseling Faculty
TRACEY ROBISON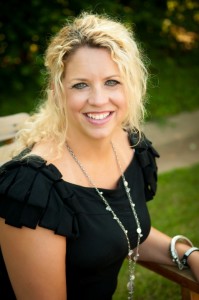 EMAIL: trobison@branchescounselingcenter.com
Licensed Professional Counselor; Mental Health Specialty; EMDR Trained Clinician, Level 1
Tracey specializes in treating those with depression, anxiety & bipolar disorder. Tracey also teaches suicide prevention classes, leads a depression small group and joins her husband in crisis debriefing for those facing a critical incident. Tracey's work history includes helping start the Mobile Crisis Response Team in Rutherford, Williamson and Cannon counties, serving patients in the Community Assistance Program at Parthenon Pavilion, working with consumers through Magellan, and several years of private practice.
DEBI RUSSELL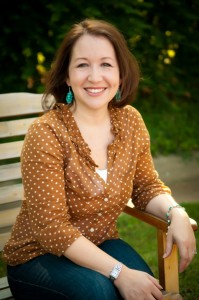 EMAIL: drussell@branchesrecoverycenter.com
Licensed Pastoral Counselor
Debi is a Licensed Pastoral Counselor & the Support Groups Coordinator at Branches. She specializes in individual counseling for teens & adults, marriage counseling & spiritual growth. She is passionate about the topics of women's issues, boundaries & co-dependency. Debi has another ministry thru her husband Scott Russell who is a missionary for e3 Ministries. They travel to India to spread the gospel. When Debi is not counseling others you will find her carpooling her three kids, chatting on Facebook or spending time with her friends & family.
---
Coaching Faculty
CINDY HORNBAKER
EMAIL: chornbaker@branchescounselingcenter.com
Life Coach
Cindy earned a Master's degree in Professional Counseling at Liberty University and recently earned a Life Coaching Certificate from New Life University. She worked at Branches for 5 years as a Licensed Professional counselor. Then life drastically changed, when her Husband joined the US Army and they are now enjoying traveling the world and doing ministry within the military setting. With this new adventure, She is excited to turn her focus from counseling to virtual life coaching and help people grow to the potential that God has for them. In her spare time, you can find her reading, playing with her daughter, playing games, being outside, camping, and enjoying family time.